CUBS is a member of The Society of Shoefitters (S.S.F) and Children's Foot Heath Register (CFHR) since 2005.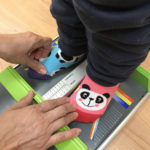 At CUBS we provide the best possible fitting service experience. All our staff are trained to the highest standard and receive ongoing and up to date training from both Jenny herself and our top shoe brands.
We strive to provide a suitable pair of shoes for every child. As no two pairs of feet are the same, we stock both half and whole sizes as well as different width fittings.
Furthermore we work closely with our local physiotherapist and podiatrist to ensure we are up to date with our knowledge regarding problem feet in growing children and the best recommendations to assist with their needs.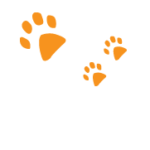 What the Experts Say:
Laura West F.S.S.F., Secretary of The Society of Shoe Fitters (S.S.F)
It is important to make people realise that putting a child in ill-fitting shoes and hosiery can damage their natural physiology and health in later life. Many painful foot, knee, hip and back pains could have been avoided if shoes and socks had fitted correctly. Childrens feet are individual like bonsai trees, easily disfigured particularly in their formative years. No two gauges, no two pairs of shoes and no two pairs of feet are the same, but a qualified shoe fitter knows how to make the best assessment and fit.

Cubs has had a member of the Society of Shoe Fitters (S.S.F) for over 12 years and several staff members have successfully completed our comprehensive 5-month training course covering all aspects of shoe fitting, footwear and foot health. I commend their ongoing commitment and contribution for improving and promoting foot health to parents and children.