First Shoes. We stock a range of the best shoes available for brand new feet.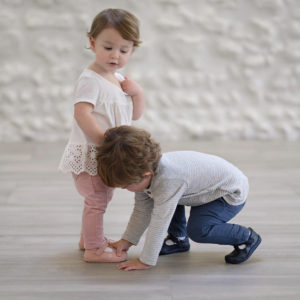 When does a child need their first pair of shoes?
The answer is when the child is walking most of the day and wants to walk outside. This can be between seven months and two years.
When you think your child is ready for their first shoes, our qualified fitters will be happy to advise and guide you to make the right choices. Our pre walker starts from size 2 UK (size 17 EUR) and available in full and half sizes with different width fittings.
A suitable pair of shoes will provide comfort, protection and good support to the growing feet.
Once your child has their new shoes, we recommend to have their feet checked every 6-8 weeks to make sure they have not grown out of the size.
If you have your child's eyes and teeth checked regularly, why not their feet?